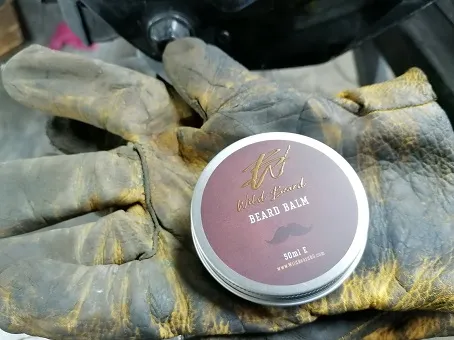 Beard Balm - The Best Protection!
Nov 26, 2019
Beard Balm - The Best Protection!
We have all heard about beard oil and every true fan of a healthy and beautiful beard uses it, but today we will not talk about it, but will pay attention to a product that complements it.
Today I'm going to introduce you to the beard balm. A great product for finishing touches in shaping your beard, protecting and hydrating the skin underneath.

The truth is that beard balm is one of the most important elements if we want our beard to be irresistible, always with our desired shape and protected.
Let's start with the main function of this product and most important to us.

PROTECTION FROM EXTERNAL FACTORS.
External factors can be dozens, but we will look at, not individual cases, but problems that we all face and are unaffected by. Such an external factor is the temperature, it has a huge influence on the integrity of the hair and its dryness. Other external factors are wind and humidity.
Any of these can have a devastating effect on the hair, of course do not imagine that when it is 0 degrees outside and the wind is blowing, you will be left without a beard. We call them destructive effects because they help to dry the hair of the beard, the so-called "flowering" (There is no logical explanation why they call this thinning of the hair at its end and its adhesion.), The appearance of dandruff and last but not least. create a prerequisite for problems with the epidermis of the face.
Beard Balm is here to protect our beard from all these nasty weather effects. Applying it, it creates a protective layer around the hair and on the skin, which maintains good hydration throughout the day, prevents hair and skin from drying out.
Other external factors are the fine dust particles, which are unfortunately all around us, dirt (Generally in all forms), Microorganisms and, to put it simply, dust.
We have already explained how it actually protects the conditioner, and now let's look at its next function.

BEAST STYLIZING AND CONQUEST
Sounds interesting right? That's right, everyone wants to have not only a well-groomed beard, but also be obedient and not stick out everywhere.
This is taken care of by the beeswax in the product. A really great organic product given to us by bees.
Depending on the quality and quantity of beeswax, it may allow easy or difficult combing after its use.

We at Wildbeard first chose the best raw material and of course 100% organic, then we picked the right amount for each box of beard balm so that after its application, you can easily comb your beard and style it .
Finally, it's time to talk a little bit about the formula itself in our beard balm. You are already aware that we want to use only the highest quality and 100% organic raw materials on the market, but it is also very important that all of our ingredients are selected to nourish, moisturize and protect your beard.
There is no accidentally put ingredient inside, just to make the formula more complete.

We will conclude the article with a few summary facts about our beard balm:

100% organic; DO NOT smudge clothes; Improves fixation; Protects against external factors; It does not cause difficulty in combing; Can be used repeatedly during the day.
The article was written by the owner of www.wildbeardbg.com - Ivan Stamov.

---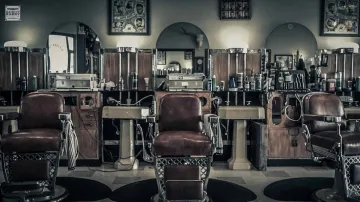 How To Keep Your Beard - Beard Care! Today you will take a closer look at beard care. I'm ...