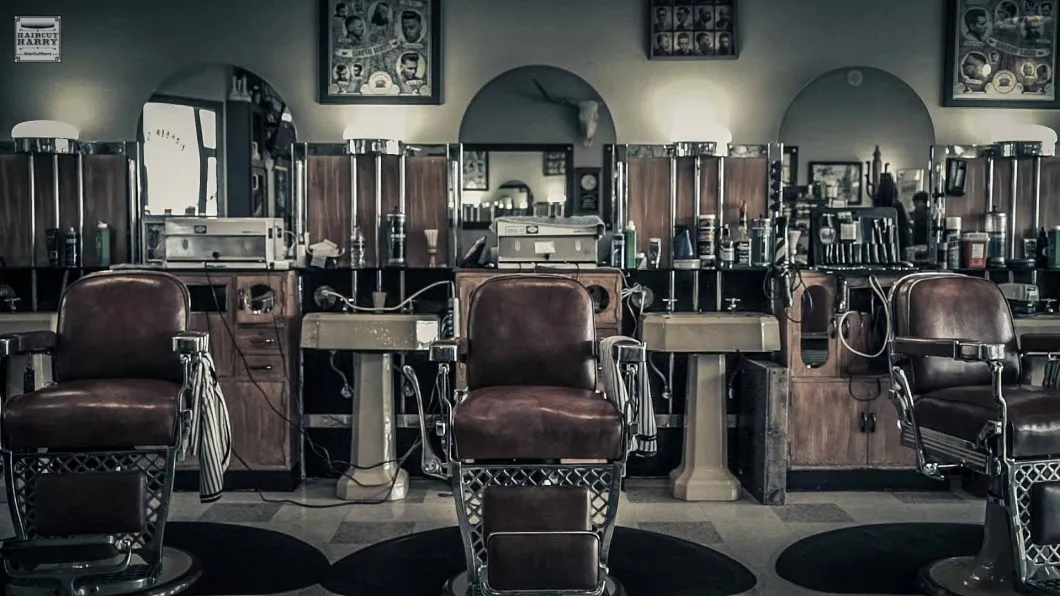 How To Keep Your Beard - Beard Care!
Dec 10, 2019
How To Keep Your Beard - Beard Care!
Today you will take a closer look at beard care. I'm going to talk about how to keep our beard always in an irresistible way.
Keep in mind the most important elements that need to be addressed:
• Protected from external factors!
• Always look good and stylish!
It is no accident that we have first considered the purity of our beard, that is where our care begins. Good hygiene is the most appropriate step to a beautiful and hassle-free beard.
Every beard should be washed with a special shampoo Monday a day. Focus on the special, it should be important not only for her, but also for the skin underneath. Any availability of Parabens, Sulphates, Silicone, Color Enhancers and Preservative Guide to stay in the skin and hair for a long time. Our shampoo is specifically designed for a sufficiently unique, unique product with NO PARABLES, WITHOUT SULFATES, WITHOUT PRESERVATIVES, WITHOUT SILICONE and WITHOUT COLOR IMPROVERS.
The Wildbeard Beard Shampoo is completely organic and additionally enriched with essential oils that nourish the hair and protect the skin from bacteria, fungi and appear first.
So far, well, we have passed the point of hygiene, now you need to pay attention to nourishment.
This action is well known to the ladies, but you can choose no for us. The reason for this is understood, carefully unwanted is completely sufficient for us by us and pays much more attention to what their hair looks like. If you ask how a woman nourishes her hair, there should be a sufficiently long and comprehensive answer that will not be limited in 30 minutes .....
But in the end you will choose if the base of the healthy hair is well nourished with the proper essential oils.
Beard oil is intended here. In our opinion, there are dozens of beard oils and they are probably wondering how to choose the right one. It is not modest to recommend yours here, it is not just ours to remember, and our attention is put on creating exactly what our beards need.
Wildbeard's beard oil is completely organic, combined with the most essential essential oils to nourish the hair and added at the moment to work, it has the potential to produce an irresistible look and a masculine scent without the intent of perfume synthetics!
Now you can find part of when and how to respond to this oil?
The first reception is the following shampoo beard wash (we recommend at the end of the day), the second is after getting out of sleep. Nourishing your beard is not a quick process and takes time to achieve the desired effect. Usually about 5 to 7 days is carefully applied to the beard oil twice a day, it is noticed that as your beard stays alive, it is more beautiful and softer.
Moving on to beard protection, our beard balm stats show you in detail about its beard effect, and I'll refer to some cities here.
The main protection of the beard remains from the beard balm, a product used to stylize and give the finishing touches to our beards.
The Wildbeard Beard Balm Connector is specially selected with wire, maximum skin hydration, also protecting the hair from weathering and nourishing the beard.
Recommend this for this product, just before leaving home and on Monday more than a day.
So far, we recommend the attention to beard cosmetics, and now you can style it properly.
The beard should be brushed twice a day on Monday, assisting in styling it and not sticking and flattening. You can use either a comb or a special beard brush. One of the most important moments for beard drying is after it has been washed and nourished with beard oil. The morning silver followed by the balm is also one of the points that should not be banned.
For anyone who uses a hairdryer and a specialized brush for fixing and cleansing the hair, be sure to know that BEFORE you do it MUST be smeared with your beard oil. The reason is that a warm stream of air can be very pleasant to use for our skin, but not for our hair. Avoid hair and use it quickly, and if we have not adopted the right contractor to prevent what it is using, it may remain over time to be detrimental to your beard.
In conclusion, you will have all the steps in actual beard care:
EVENING BEFORE SLEEP:
Wash your beard with a special shampoo;
Feed your beard with beard oil of the right composition;
Comb your beard with a comb or brush;
MORNING AFTER WAKE-UP:
Feed your beard with beard oil of the right composition;
Protect your beard with the right beard balm;
Comb your beard and style it to your liking with a comb or brush.
By following these basic rules, you will have a clean, dandruff-free, irresistible and protective beard, ready for new growth and to impress.
The article was written by the owner of www.wildbeardbg.com - Ivan Stamov.
---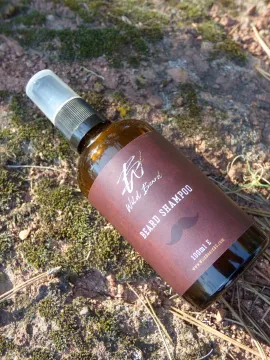 Beard Shampoo - Impressive with a incredible look! Today we are going...